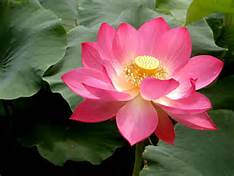 February 11th General Meeting
February 11 @ 2:00 pm

-

4:00 pm
Program:  Jamie Beyer, "Wildlife in Your Pond and Garden"
We are delighted to have Jamie Beyer return to speak to us on "Wildlife in Your Pond and Garden"  Jamie says:
When it comes to wildlife in the garden there are the good guys and the bad guys. Most gardeners and ponders would like to attract more birds, butterflies, dragonflies, toads and frogs. However, what gardener do you know that does not have a critter eating or otherwise destroying plants or fish?  Almost all gardeners have rabbit problems, some have mink problems, some have skunks, some have moles and the list goes on. Jamie will address ways to encourage the good guys and discourage the bad.
Jamie Beyer is founder and past President of the Central Iowa Water Garden Association.  He holds a Masters Degree in Fish and Wildlife Biology, is a Lifetime Master Gardener, is a frequent contributor to Pond Trade magazine and has over 45 years of water gardening  experience.  He currently cares for his three 10,000 gallon ponds and one 27,000 gallon pond.  Jamie also manages a pond installation and consultation business called Midwest Waterscapes.
You will recall Jamie led us in a lively discussion of a "Pond's Patina – a Look at a Pond's Ecosystem" in June, 2013.  We look forward to another stimulating presentation.  Come with your questions and ideas to share.
Location: Augsburg Park Library
7100 Nicollet Ave., Richfield MN 55423
7 blocks North of Hwy 494 on Nicollet Ave